Ahvaz day tours include Susa, Shushtar, Izeh and Bakhtiari nomad tours and are as follow:
Location: Iran, Susa and Shushtar (110 km and 85 Km from Ahvaz)

Length: 8 hours

Highlights: Danial Nabi shrine, Apadana and Damargan palace and museum, Choghazanbil, Haft-tappe hills and museum and sugar cane farms, Shooshtar waterfalls and mills, Shooshtar historic dams

Transport: Car

Itinerary: Drive for an hour to get to Susa (Shush) and visit Achaemenid Apadana palace, Susa museum and Danial Nabi tomb (prophet Daniel). Then drive to Choghzanbil Zigurat and visit this Elamite registered world heritage Zigurat from 1300 BC. Later drive through the Hafttape sugar cane farms to visit Haf Tappe historic hill and museum. Afterwards drive to Shushtar town and visit another registered world heritage site, Shushtar waterfalls and also visit the historic dams over the big rivers going through Shushtar.

The trip includes: An English speaking guide, the transport, the entrance fees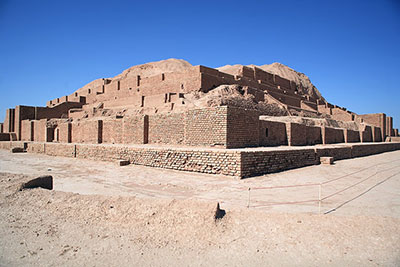 Susa, Choghazanbil

Location: Iran, Izeh (170 Km from Ahvaz )

Length: 10 hours

Highlights: Eshkafte Salman Elamite bass relieves, Haftgel, Kool-Farah Elamite Bass relief, Zagros mountains, Bakhtiari nomads (if available)

Transport: Car

Itinerary: Drive for about 2 hours through breathtaking Zagros mountains to get to Eshkafte Salman Elamite bass relieves. Then drive to Koole- Farah to visit some other Elamite inscriptions and bass relieves. On the way enjoy the landscapes and gardens in Haftkel and other villages and also see the burning fires of the oil wells in the oil-rich part of Iran.

The trip includes: An English speaking guide, the transport, the entrance fees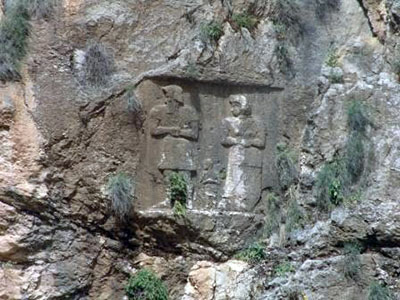 Eshkaft-e Salman, Izeh