Tehran day tours include Tehran tours like Tehran city tours, Tehran sightseeing tours, Tehran walking tours and Tehran street food tours and are as follow:
Entrance Fee
included for the mentioned monuments in the itinerary
Itinerary
Visit Tehran main museums including National museum, Ceramics museum, Jewelry museum, Carpet museum and Contemporary art museum by subway and walking.
Highlights
National museum, Ceramics museum, Jewelry museum, Carpet museum, Contemporary art museum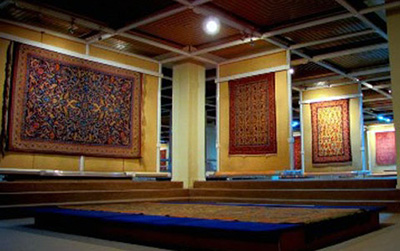 Carpet museum, Tehran
Transport
subway, taxi, walking
Entrance Fee
included for the mentioned monuments in the itinerary
Itinerary
Take the subway to visit Golestan, Saadabad and Niavaran palace.
Highlights
Golestan palace, Saadabad palace, Niavaran palace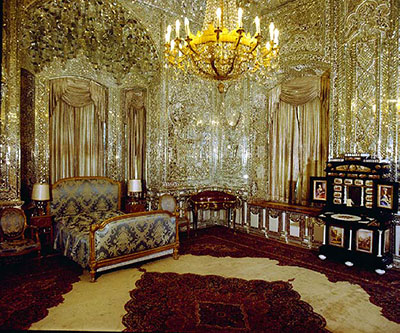 Saadabad palace, Tehran
Entrance Fee
included for the mentioned monuments in the itinerary
Itinerary
Walk into Tehran Bazaar and visit Shah mosque. Then walk to Golestan palace and visit this beautiful complex. Afterwards visit Meidan Mashgh square.
Highlights
Shah mosque, Tehran Bazaar, Golestan palace, Meidan Mashgh historic square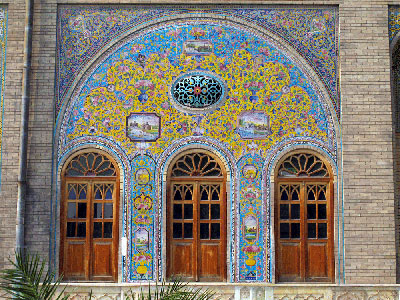 Golestan palace, Tehran
Itinerary
Drive to north of Tehran and do trekking in Tochal mountain and Northern Tehran, sip tea with locals in Darband
Highlights
Tochal, Darband, Tehran Gandhi districts, Life in North of Tehran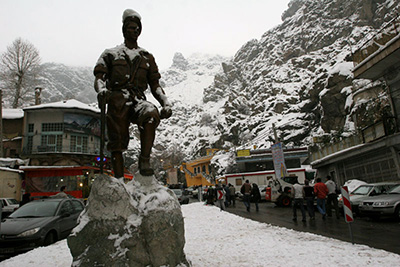 Darband, Tehran
Meals Included

tasting street food
Itinerary
Walking along cobbled 30-Tir street as a lively and humble neighborhood at the heart of Tehran dotted with historic monuments from Qajar and Pahlavi era of Tehran, full of stories of Tehran and Iran contemporary history and now quite popular among locals for its street food and cafes and a nice place to walk around, meet Tehranis and locals, taste street food and sip a tea, drink coffee or try a Persian herbal drink.
Highlights
30-Tir street, street food, street cafe, meeting locals from Tehran, listening to the local guide stories of the area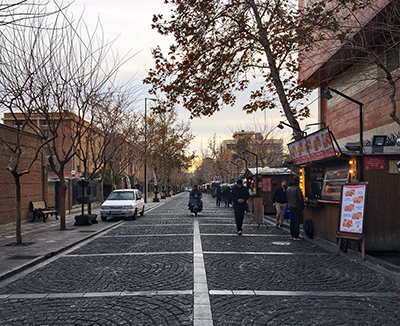 30-Tir Street, Tehran Street Food Tour

Tehran Tours Frequently asked questions
1. How far in advance should I book a Tehran tour?
Book ahead to secure your preferred Tehran excursion on your preferred travel date. Where we still have availability you can of course book while you are on holiday even few hours before your desired time.
2. Where will we be collected at the start of our excursion?
If you have a private Tehran short tour, you will be collected at the reception of your hotel or close to ir but if you have book a Tehran daily group tour you will be guided on where to meet your Tehran local tour guide or you can book a pickup service to the starting point of the tour. It is essential that you include your contact details and information about where you are staying in the booking form.
3. What time should I expect to finish the tour?
For every Tehran daily tours we have mentioned the approximate length of the tour so that you can have a rough estimate for your other holiday plans when you are in Tehran.
4. Can the tour guide or driver drop me off to another location than the one he collected me or where we started the tour in Tehran?
If it is a private Tehran tour and it includes a car as the means of transport, it is possible but if you have joined a group tour the driver can drop you off to another location.
5. What footwear would you recommend for the walking tours?
Sturdy footwear is recommended for all excursions.
6. Are there discounts for multiple bookings in Tehran or in different cities?
When booking through us you are already benefiting from us as an Iranian local tour operator, buying power as well as our expertise. We do not offer discounts for booking two or more excursions.
7. What currency will I pay in for the excursions?
We have quoted the prices in US Dollar but you can pay also in Euro. The payment will be only in cash if you have not wired the money to us already.
8. Are there other extra costs?
What we cover during a Tehran day trip is mentioned on the trip page.
9. Are there discounts if we book as a big family or group?
Yes if you book as a group we will offer a discount.
10. What is the children policy for booking a tour for Tehran?
00-05.99 Free of charge - 06-11.99 Up to 65% discount - depending on the tour 12+ is considered as an adult
11. How to book a tour in Tehran?
To book a prearranged tour, (a) select it and click on the "BOOK THIS TRIP" icon located under the title of the tour. Mention the trip name, number of persons traveling with you, contact details and add any information you think we should know to arrange your trip better.