Being travelers at heart we put ourselves in travelers shoes and think what can make your Iran trip memorable and what people can get when they travel to Iran with the help of us rather than traveling on their own. You may ask why I should take a trip into Iran with Uppersia team among tour operators in Iran. We truly believe in all these principles and we have always done our best to fulfill them all.
Why choose us as your tour operators in Iran?
At Uppersia Travel, we've been assisting tourists all over the world with a range of private Iran tours and package holidays in Iran. We have earned our customers' confidence and loyalty over the years, making us the best tour operators to Iran.
We're one of the selected travel agencies in Iran that looks forward to and loves offering unique Iran touring opportunities to individuals, groups, Mice, FIT and more.
With a dedicated 24-hour customer support line, travelers can have help no matter where they are around the world before and after their vacation and wherever they are in Iran during their holiday. Whether they need to sort out Iran tourist visa, car rental or hotel booking concerns or organize "short notice" tours, we are always happy to assist.
We are the preferred tour operators in Iran – providing the highest quality Iran tour standards, as well as luxury hotel stays at competitive and fair prices.
Our professional and friendly private Iran tour guides love taking care of every traveler like their own family. Our drivers are also well-trained, insured and licensed to offer the safest, most comfortable ride during your Iran tour.
As a local Iranian tour operating team and travel company our top priority is to offer you the local touch and the core of our trips is to help travelers interact with locals. We know experienced international travelers can do that on their own anyway but we can create opportunities that maybe are difficult to find without having a local guide and local experts on the ground with less cost.
We also care for Iranian local community and beyond our profit we direct the activities into positive results for the local resident.
What we also care about is the Authentic experiences so we are not going to create something and then take travelers there. What we include on Iran holiday packages is real life.
We follow responsible travel and ask travelers to follow its principles as we are not going to travel to change local culture or affect the nature but to see and experience them.
The focus of Uppersia team in on inbound tourism so we use all our capacities to make you trip the best.
We also do our best to make a balance between the budget you have and the quality of the tours. We run the tours to Iran for anyone willing to visit Iran withing any budget.
We run tours for anyone with any physical condition as far as the doctors and condition allow.
Small groups tours are what we love beside the private tours we operate all around Iran.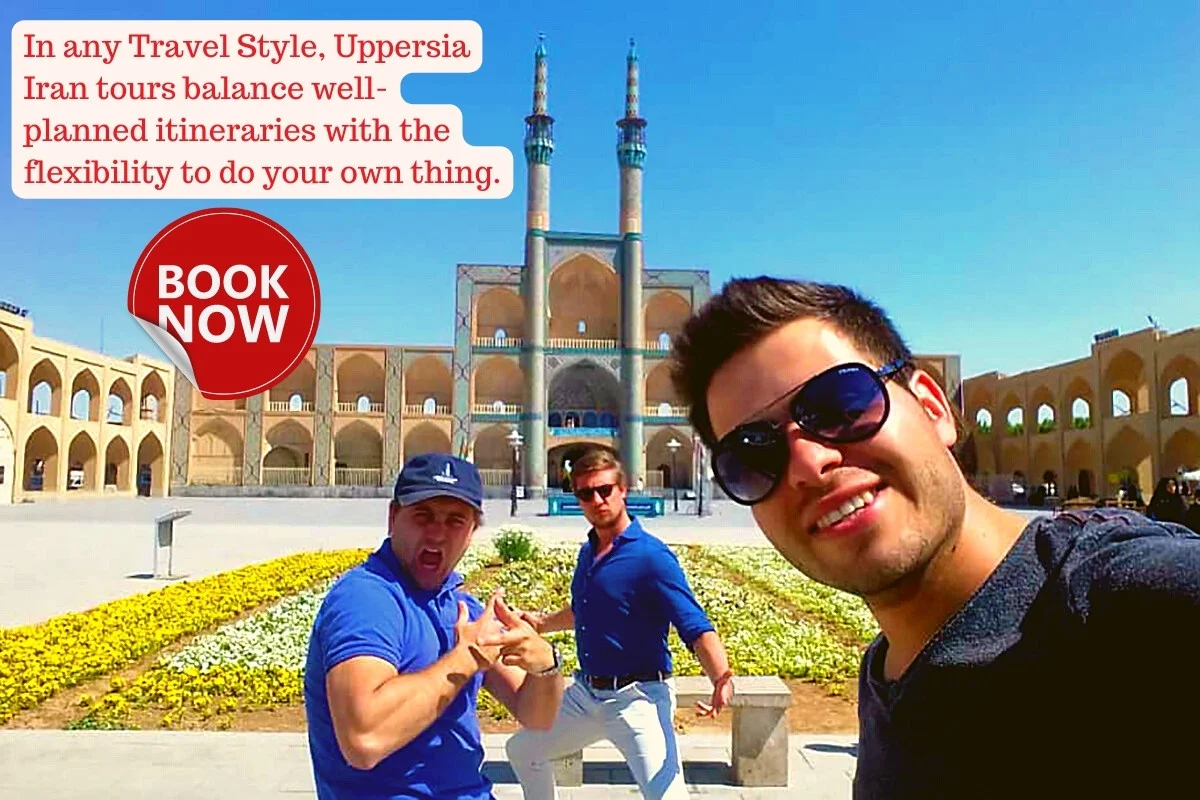 Our Package Holidays in Iran – No. 1 Choice for Tourists Worldwide
By trusting our tour operators in Iran, you may roughly save 30% on your vacation budget savings that you simply can't enjoy when working with other travel agencies in Iran as we lock in budget-friendly travel plans for you. We honestly care about your travel experience and do everything possible to offer the most unbeatable prices. From Iran visa service, car rentals to accommodation and sightseeing to the best food places and tickets – we'll take care of it all for you. Here are more reasons to choose us when taking Iran tours:
Completely transparent pricing – no extra charges or hidden fees whatsoever
Full arrangements for food & drinks, accommodation, traveling and entertainment
The safest and most secure way to explore Iran
Expert travel guidance from the best tour operators to Iran
The friendliest and most professional team of tour operators in Iran you'll ever meet
Exclusive Iran Daily tours and sightseeing and food tours
Straightforward application process
Top privacy and security
24/7 customer support and travel assistance
Easy ticket booking process for flights and local events
Flexible payment options considering Iran banking limitations and sanctions
Unforgettable private Iran touring experience overall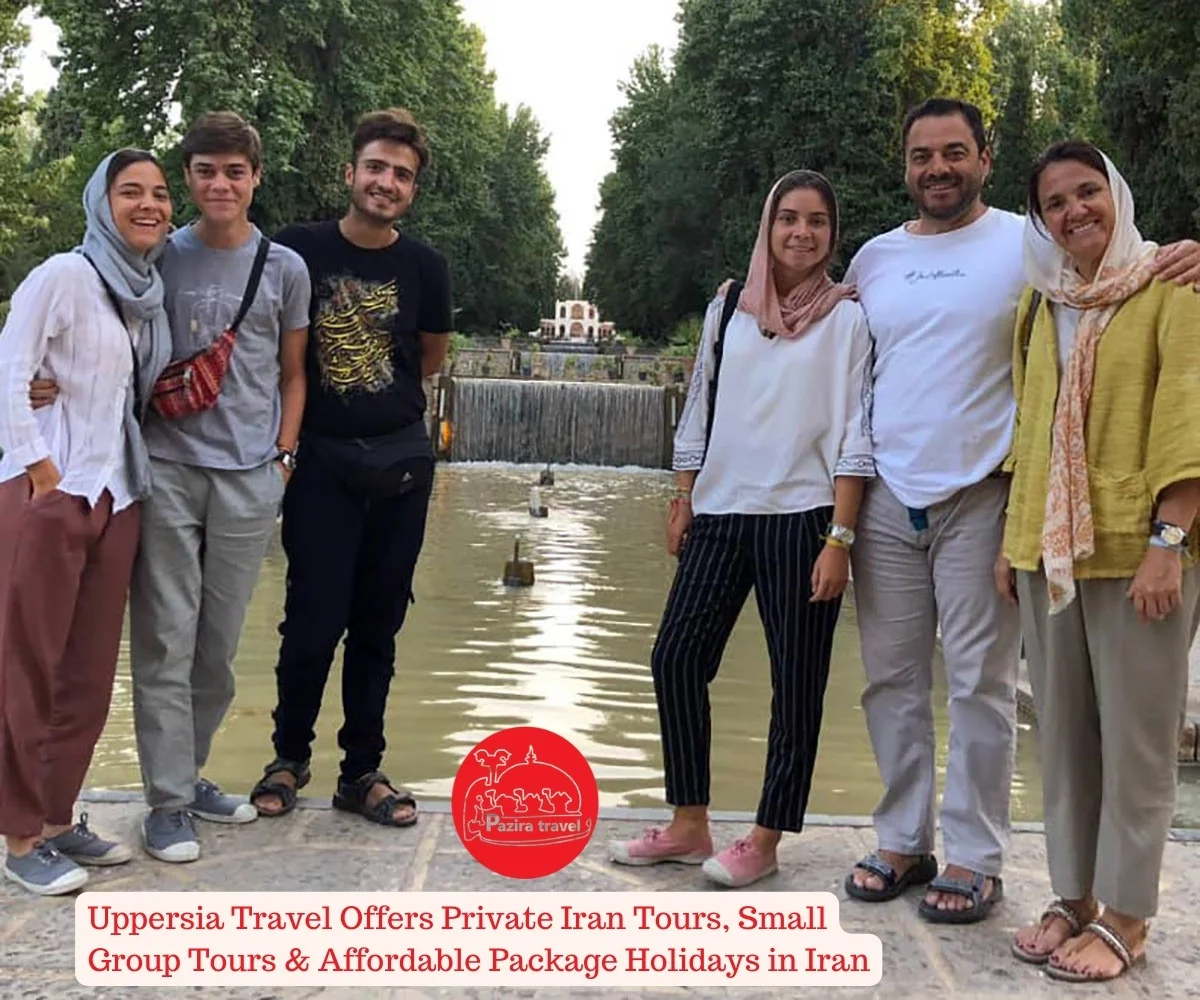 Book the most amazing Iran Tours today
With the best tour operators in Iran guiding you every step of the adventure, we guarantee an experience of a lifetime. Our extensive experience and enthusiasm in providing Iran tours to folks flying in from all parts of the globe means that you are in for an exciting and adventurous ride that dreams are made of. Our experienced tour operators in Iran are dedicated to helping you get the most out of your package holidays in Iran from all the shopping, entertainment and leisure activities to sight-seeing in Tehran, trekking in Iran, cooking courses, booking tickets for local events, and much more. Come on board and be prepared to experience the best private Iran tours and an adventure of a lifetime with fond memories to share with all your friends and family for years to come.
Tour Operator Or Travel Agency
Are you looking for a reliable and trust-worthy travel agency to partner up with? Uppersia Travel can help you discover what this heaven-like country is all about.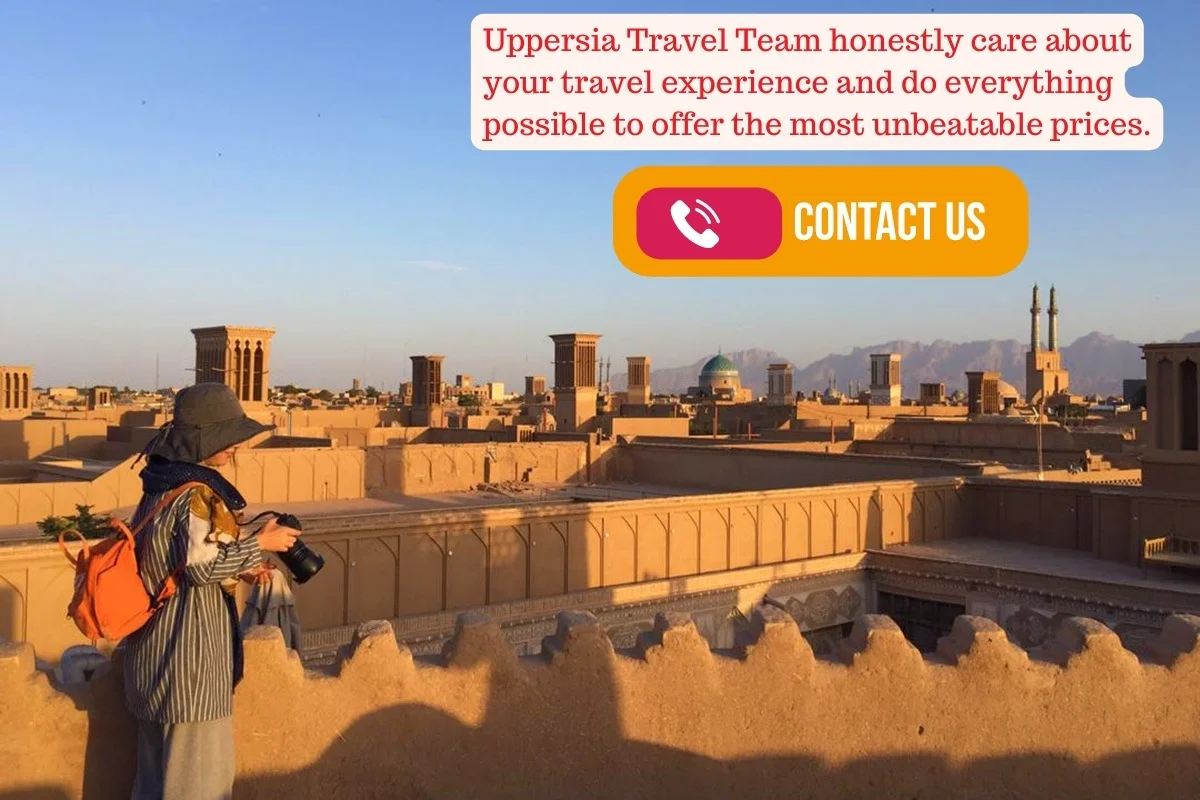 Private Iran Tours and Affordable Package Holidays in Iran
Are you ready to explore Iran on a solo tour or perhaps thinking about taking private Iran tours with the family or maybe joining a small group tour? We offer the best package holidays in Iran here at Uppersia Travel to wholeheartedly meet your travel desires and fantasies. With so many travel agencies in Iran to pick from, it seems difficult to deal with in prospect to find the best tour operators to Iran , someone who will offer you lots of value for money while also showcasing the true beauty and adventure that lies in Iran. At Uppersia Travel, we guarantee an exciting, fun, stress-free and budget private Iran tours experience and small group tours adventures. No need to take a chance on just any Iran tours agency or Iran day packages where you're not sure if you'll get your money's worth. We are tour operators in Iran who offer 100% price transparency and stay true to our promise of delivering Iran tours like you've always dreamed. We're among the premier travel agencies in Iran that offer a highly professional service, helping you bypass all the typical hassles related to taking tours in a foreign land. We value your comfort and privacy, and go to unimaginable lengths to ensure that your private Iran tour or small group tour goes smoothly from start to finish.