Hamedan and Kurdistan with an average temperature about 33°-35° C and Azerbaijan about 29°-30°C, located on northwest and west of Iran, are cool destinations during hot days of July.
Northern cities are even cooler and the temperature is about 26°-28°C but cities located on heights like Masouleh and Kelardasht are better choices because they are not humid.
The average temperature in central cities is about 40°-42°C with a direct sunshine and it is suggested that you visit roofed attractions like museums, bazaars and mosques during day time and dedicate your afternoons on visiting gardens and streets.
The weather is much hotter in southern and eastern cities (about 45°-46°C) with a high humidity in the south.
Long summer days are started but as you know Iran is a vast country with different climates so you can choose cooler destinations like Hamedan or Kurdistan that are not available during winter because they are usually covered in snow.
Light clothes, caps and sunglasses are necessary but during nights in north-west cities you may need a long sleeve shirt.
Some suggestions on your July tour to Iran
Hamedan is a historical city (summer capital of Achaemenian emperor) with many different attractions.
"Ganj-nameh" is a famous one because of two petroglyphs done on a rock ordered by king Darius and Khashayar-shah (two kings of Achaemenian era, 550 B.C.) including texts in worshiping holy "Ahura-Mazda"( the only creator of the universe as ancient Iranians believed) and introducing themselves as the king of Iran and the whole world, in ancient Persian language.
You can visit traditional pottering studios in Hamedan and see hundreds of handmade clay dishes in different shapes and sizes. These pots, plates, vases and etc., are colored with a glaze which has been known as a magical substance many years ago.
"Ali-Sadr" a weird natural cave near Hamedan is highly recommended as a natural attraction. It is a very long cave that spelunkers have discovered 2100 meters, so far. A vast lake has been created by the water drops leaking from the cave's stones that date back to Jurassic era. This cave has been a home to first men! There are some boats in the cave that will take you to the heart of the cave where the water is 14 meters deep and you can see limestones and mineral stones in stunning forms.
Takht-e- Suleiman is a historical area located in west Azerbaijan province and it is inscribed in world heritage list of (UNESCO). People in different historical eras (Maad, Achaemenian, Ashkanid, Sassanid, and Moguls) have lived in this ancient city. This area includes a boiling lake and the ruins of monuments from Sassanid and Mogul's era surrounding it, all located on stone plates created by the sediments of the lake.
In ancient Iran during hot days of July people used to gather by the rivers or springs and spread water around to thank "Tishtar" (Iranian rain goddess) and wish for sufficient rain. The most important motivation for this fun feast named "Tirgan" has been having some fun in the water and getting a little cooler. Nowadays people still like to keep this ancient ritual alive. During summer days we may see some friends spraying water on each other with water guns and having summer fun by the rivers, lakes or pools.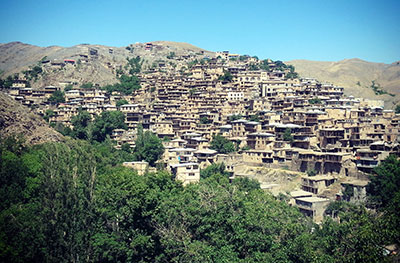 Iran trip in July