The weather in central cities like Tehran, Isfahan and Shiraz is decreased to 30°-31° C and it gets even lower during the last days of September. Southern cities get a bit cooler and the temperature comes down to 36°-38°C but the humidity is still high.
Eastern cities are getting cooler as well. For example, Yazd temperature is about 34°C and the sunshine is slighter.
Cities on west are about 30°C and northern cities are 25°-26°C with a remarkable decrease in humidity. Autumn rains of north start in September.
Last days of September is when the summer vacations of schools and universities finish so foreigners can enjoy the roads and attractions with no crowd.
If you have chosen southern cities, ordinary summer clothes are fine but don't forget your sunglasses and sunscreen.
For central and eastern cities, you may need a light jacket for cool breeze during night especially if you are there on the last days of September.
You may need a light jacket and a pullover for cool nights of the north or maybe an umbrella for rainy days. A light trekking shoe is suitable for walking in northern jungles.
Some suggestions on your September tour to Iran
Turkman nomads, people living on the north-east of Iran, in Golestan and Khorasan are distinct people with unique life style and culture. They live in green wealds with cool and fresh climate and they are busy training wild horses, animal husbandry and weaving stunning carpets usually in red. Turkman people wear beautiful traditional clothes with colorful silk scarves (women) and a big woolen hat (men). They play a strong music and sing songs with weird phonetics. They also have interesting traditional weddings with old rituals. Experiencing Turkman foods, tents and music will be a great part of your Iran tour in September.
Rice is the main food for Iranians and it is planted on the north of Iran (Gilan and Mazandaran province). September is when the rice seed is ready to be harvested. The farmers hold a feast during harvest days and thank God for their good produce. This has been an old ritual which is kept alive until now.
Pistachio is a rich nourishing fruit from the nuts family, particularly planted in dry areas of Iran especially in Rafsanjan, a city in Kerman province and it is exported to many different countries in the world as a valuable and delicious nut. Pistachio is harvested in September and a feast called "Jashn-e-pesteh" is held to show gratitude for the good harvest.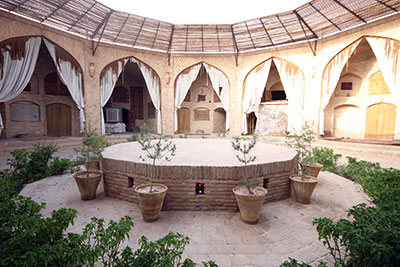 Iran trip in September