Kurdistan heights and northern cities have a cool temperature about 30°C, during the hottest days of August. Northern cities which are located on the heights are more suggested because coastal ones have high humidity. The average temperature in northern cities is about 30°-32°C.
Central cities are a little warmer during August. For example, Isfahan is about 33°-34°C and Shiraz is about 35°C but it is not intolerably hot.
August is a very hot month in southern cities like Ahvaz and Bandar-Abbas and the heat reaches 50°C with high humidity. In Lut desert, 70°C temperature has been recorded in August!
You can find low cost tours on August because many of tourists think that every spot in Iran is unbearably hot but you can enjoy cool natures and less crowded attractions during this month.
You will need a cap, sunglasses and sunscreen, whether you are visiting eastern and southern areas or cool northern and western cities.
In northern and western heights a cool breeze blows during the night so a long sleeve shirt might come handy.
For adventurous activities like canyoing and white water rafting you will need a trekking sandal and a little backpack. Other technical tools are available on such tours

.
Some suggestions on your August tour to Iran
Paalangan" is an old touristic village in Kurdistan province with an amazing architecture, which is located in a deep valley with a wild river flowing through. The houses in "Paalangan" are built on the two sides of the river in the form of stairs, which means that a house's roof is the ground yard of another house, which is built on top. Enjoying the cool weather and great local foods like great barbequed trout fish and different kinds of kebabs and also hospitable Kurd people make this village so enjoyable that you won't like to leave.
"Kelardasht" is a city in Mazandaran province, located on the hill sides of "Alamkooh", the second highest peak in Iran (4850 meters high) with many hotels and villas. Walking in vast green jungles and breathing humid and fresh air makes you feel like a new born. You can also ride paragliders and fly over this green heaven or you can ride horses on the wealds.
Canyoning and white water rafting are adventurous activities during hot days of August in Iran. The heights of Zagros mountain range and its wild rivers with cold water lead to these exhilarating activities and you can easily find such tours during summer in Iran.
Hazelnut fests in Qazvin.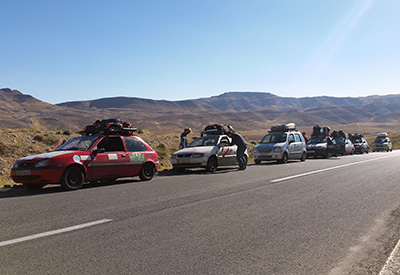 Iran trip in August