Uppersia is so grateful for its professional team that has made it one of the most successful tour operators in Iran. Uppersia's big family cares about the international travelers and the locals who are receiving them to make sure both sides are happy. Helping travelers to get the utmost joy out of visiting Iran is the team's main goal. The travelers' feedback matters to everyone here. Let's learn about some of the team members and know their ideas about their favorite tours among the ones we offer to international travelers.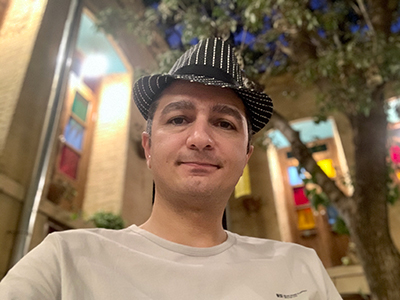 I am Reza

The founder and general manager at Pazira Travel Company known around the world as Uppersia. This company has been established to have a wider and more efficient teamwork , offer high quality services and a wide range of tour packages to people who want to discover Iran. Among its many honors, Uppersia has been chosen as the most successful agency in operating incoming tours in Iran several times.
Among Uppersia tours, I would choose Persian Caravanserai Tour because it takes me to old Persia and the old world where the stories of One Thousand and One Night took place. This tour has a slow pace which suits me as it is very relaxing.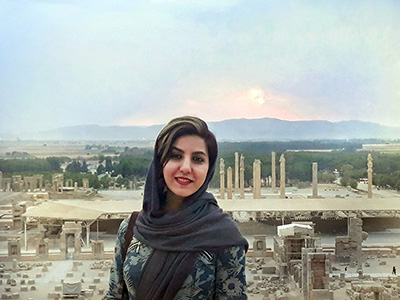 I am Zeinab
My name is Zeinab, I work as the executive director of the Uppersia team. Uppersia is an Iranian travel agency that offers tour packages to those who are interested in Iran. This agency provides the necessary services to travel to Iran, offers tours throughout Iran, and helps tourists to get a visa. I supervise all travel arrangements. also I co-ordinate and direct the activities of the staff. You can apply for a tourist visa through us. We try to provide the best tour and travel services and make your travel more pleasing.
Among Uppersia tours, I would choose Iran Silk road tour since it covers a big part of Iran that was important in the history of world trade and cultural exchanges.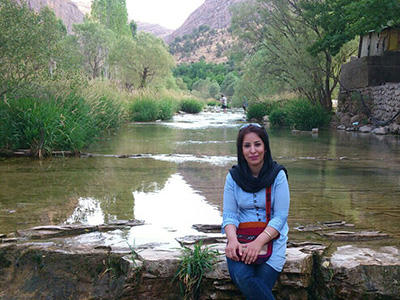 I am Mahnaz

My role is dealing with customer queries, providing advice and helping travelers arrange an unforgettable vacation experience. With years of experience in the travel industry, my aspiration is to support travelers in fulfilling their vacation dreams and delivering a high standard of service and to ensure that they have the most exciting, intriguing and amazing trip and experiences that work within their budget.
My favorite tour is Iran live trip which lets you experience the highlights of Iran and puts you in close touch with the beauty of nature and opulence of Iranian culture.
Researching and organizing your own holiday can be a stressful task. Let us do the work for you!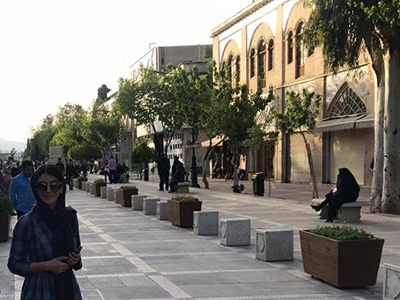 I am Samira

I've been working as a tour manager at the Spanish department of Uppersia. My job is to help you plan a customized trip or choose among our different pre-designed travel plans according to your budget, needs and preferences. I accompany you throughout your tour, from the first contact until your flight home. I also inform you of tourist attractions and ongoing events. To make sure everything is clear, I answer your questions and doubts about traveling to Iran.
If I were a tourist, I would choose Iran Culinary Tour. Because I love cooking for pleasure and Iranian cuisine is one of my favorites and one of the most diverse; besides I could visit the most important touristic cities of Iran for a low price and enjoy meeting hospitable Iranian people.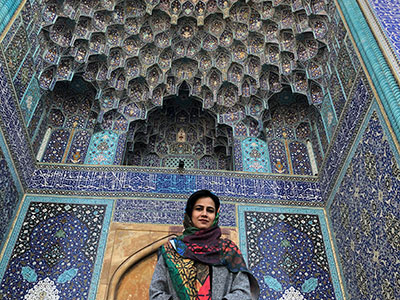 I am Niloofar

My interest in the culture, geography and history of Iran led me to a carrier in Tourism. In Uppersia Company, I'm in charge of communication with travelers on their travels through Iran including the delivery of tailor-made travel and day tour proposals, the management of all required services such as coordinating accommodation and transportation reservations, and responding to and resolving customer questions and concerns. In a nutshell, I'm responsible for making sure that travel arrangements for our guests run as smoothly and enjoyably as possible.in addition, I sometime write content for social media.
If I were going to pay a visit to Iran, I would choose Agatha Christie in Iran tour since it includes the highlights I love and also puts me in the heart of an old and real story by one of my favorite literary figures.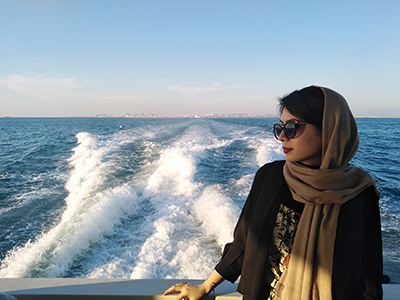 I am Maryam
I enjoy working as a member of Uppersia team as a Content creator and graphic designer. I have developed a genuine love and passion for creating aesthetic images. In Uppersia's media, we attempt to acquaint you with Iran's glorious history, fabulous culture, astounding architecture, breathtaking nature, scrumptious cuisine and magnificent ceremonies. If you are willing to extend your knowledge about Iran, you can easily search Uppersia in social networks and kindly follow us.
If I were going to explore Iran, I would choose Iran Photography Trour, because it includes the most stunning locations of Iran and you can benefit this golden opportunity to capture and record unforgettable memories. In addition, I highly recommend Iran untouched tour Which will undoubtedly add a unique experience to your life.