The days are shorter and autumn rain is started. Central cities have very nice and cool weather with a temperature about 16°-18°C with rainy days once or twice a week.
Southern and eastern cities with 28°-29°C have much less rain and most of the days are sunny but the weather is great and the humidity is at a pleasant level.

Northern cities are about 15°-16°C and the weather is rainy almost every day but the nature is just like a piece of art in November.
November in Iran is all about stunning autumn views in yellow and red, with milder rain and chills than European countries during this month. Lack of crowds is also a good reason to choose November for visiting Iran.
Windcheater coats, ponchos, trekking shoes suitable for walking on the heights and muddy fields. Camping tools are also essential for mount climbing and nature based activities in the north of Iran.
In central and eastern cities normal warm clothes and an umbrella are fine, while you may need just a light jacket for southern cities.
Don't forget your camera for capturing colorful landscapes.
Some suggestions on your November tour to Iran
In November, hiking in northern hilly jungles is highly recommended. "Jangal-e-Abr" (cloud forest) is a stunning natural destination, located near Gorgan, in Golestan province. After few hours hiking through the trees and getting pleased by narrow light beams shining on your face, you can reach top of the jungle higher than clouds, where you see a golden and red eternal forest that gets covered with a vast sea of clouds in the afternoon. Landscape of "Jangal-e-abr" from top can be named as the most beautiful autumn view in Iran.
Qalat is a historical and touristic village near Shiraz which has been built on the hill side of a mountain with many waterfalls but today there is only one remaining. Its interesting architecture and golden autumn view has caused Qalat to be a popular place for both Iranians and foreign tourists.
walking along the old streets with long rows of trees is a relaxing activity in November. "Vali-Asr" street in Tehran, "Eram" street in Shiraz and "Chahar-baaq" in Isfahan are good choices.
Pomegranate festival is held in November in towns of Gilan province. This symbolic feast shows the local people's happiness and gratitude for having plenty of pomegranate as their harvest. Pomegranate is known as the fruit of heaven in Iran.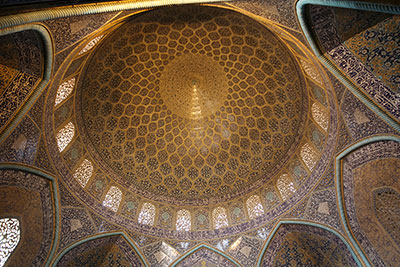 Iran trip in November