Mashhad day tours include Mashhad city, Toos and Neishapur tours and are as follow:
Location: Iran, Mashhad

Length: 6 hours

Highlights: Imam Reza Shrine, Nadershah tomb, Ferdowsi tomb, Toos, Haroonieh

Transport: Car, walking

Itinerary: Walk to Imam Reza shrine and see thousands of the pilgrims attending this place. Drive to Nadershah tomb and later drive to Toos and visit the tomb of Ferdowsi, the renowned Persian epic poet. Also visit Haroonieh there.

The trip includes: An English speaking guide, the transport, the entrance fees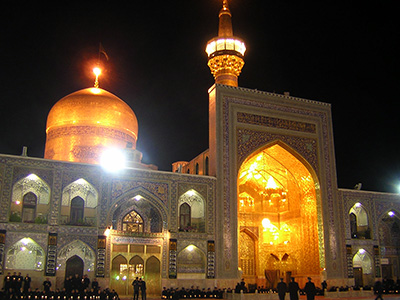 Imam Reza shrine, Mashhad
Location: Iran, Neishabour

Length: 8 hours

Highlights: Attar tomb, Khayyam tomb, Kamal Almolk tomb, Caravanserai, Ghadamgah, Neishapoor turquoise mine

Transport: Car

Itinerary: Drive to Neishabour and on the way visit Ghadamgah shrine. Visit Tomb of Attar, Khayyam and Kamal Almolk in Neishabour. Also visit the caravanserai there. Afterwards leave for the Turquoise mine close to this town.

The trip includes: An English speaking guide, the transport, the entrance fees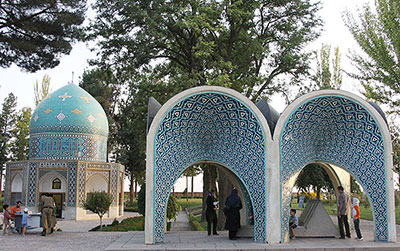 Attar and Kamal Almolk tombs, Neishabour