Rasht day tours include Rasht city, Masuleh, Bandar-e Anzali, Khalkhal and Asalem tours and are as follow:
Location: Iran, Bandar-e Anzali, Masuleh, Fuman

Length: 10 hours

Highlights: Masuleh historic village, Anzali wetland, Khaviar production center, Caspian sea, Roodkhan castle

Transport: car

Itinerary: Drive to Masuleh and visit this scenic village. Then drive to Fuman and climb Roodkhan mounatin to visit its amazing fort. On the way back visit Anzali harbor and its wetland. Then go to the Khaviar production center and see how they make it.

The trip includes: An English speaking guide, the transport, the entrance fees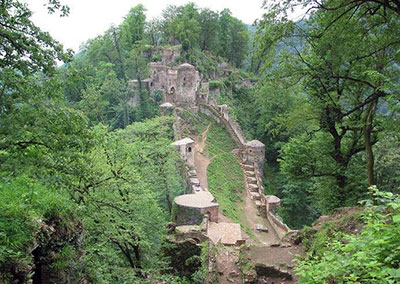 Roodkhan castle, Fuman

Location: Iran, Asalem road

Length: 8 hours

Highlights: Landscapes

Transport: Car, trekking, hiking

Itinerary: Drive through Asalem to Khalkhal road and enjoy its scenic landscapes and do some trekking into the mountain.

The trip includes: An English speaking guide, the transport, the entrance fees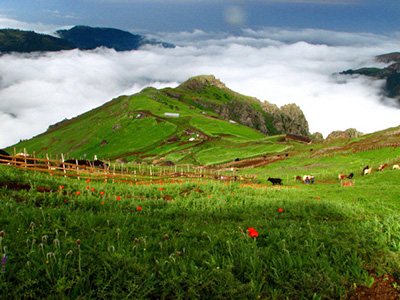 Asalem to Khalkhal road