Winter in Tehran: Embrace the Charm of the Season with These 26 Activities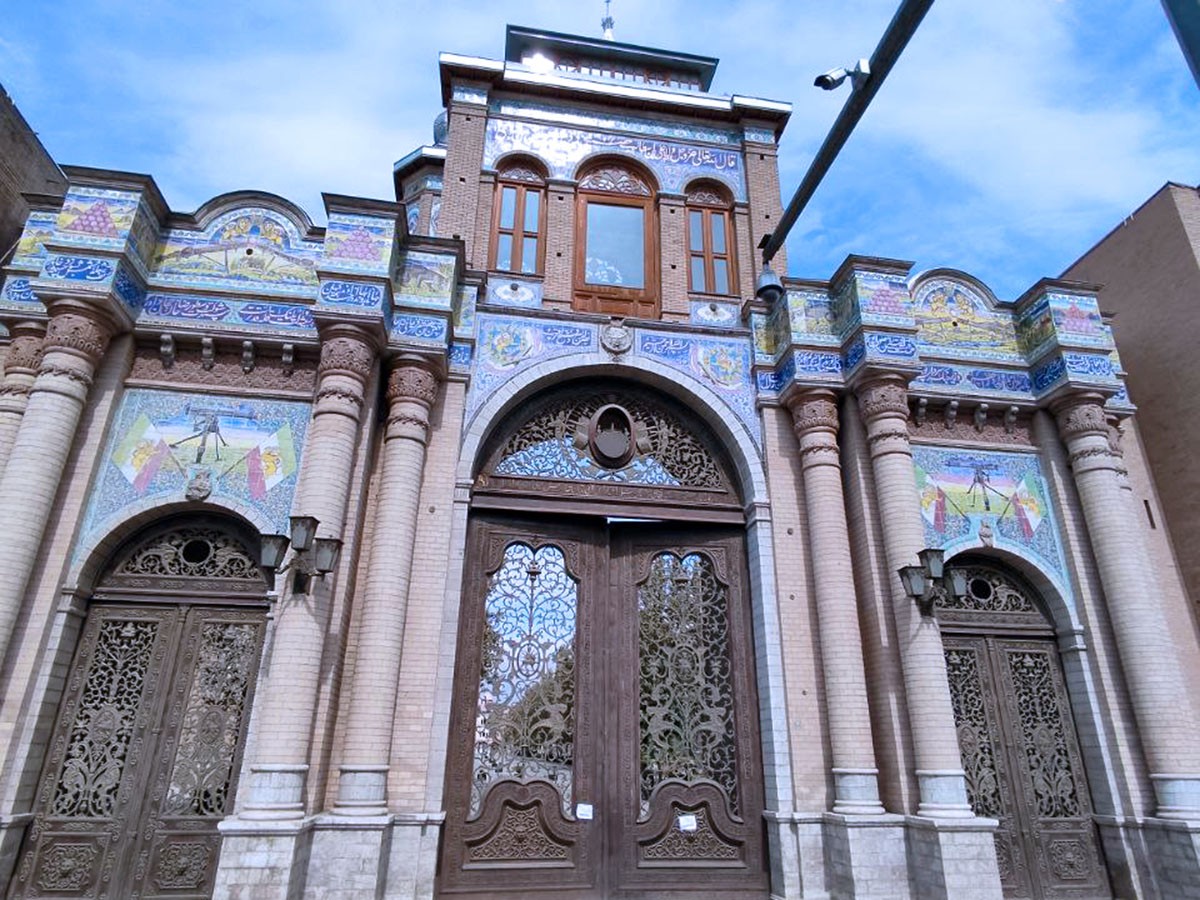 Winter in Tehran is nothing short of enchanting. From exhilarating outdoor activities to cozy indoor experiences, Tehran offers a plethora of winter delights that are sure to create cherished memories. Beyond our amazing Tehran tours, we've rounded up some thrilling winter activities to fire up your Tehran travels:
Top winter activities to inspire your Tehran adventure
Skiing and Snowboarding

Tehran is blessed with stunning mountain ranges that offer exceptional skiing and snowboarding opportunities. Whether you're a beginner or an experienced enthusiast, head to Dizin Ski Resort, Shemshak Ski Resort, or Tochal Ski Resort for thrilling downhill adventures amidst breathtaking snowy landscapes.
Glide gracefully across the ice at one of Tehran's ice skating rinks. The Iran Mall Ice Rink, Mellat Park Ice Rink, and Milad Tower Ice Rink are popular spots to enjoy this classic winter activity. Feel the cool breeze on your face as you whirl around the rink, surrounded by joyful laughter and twinkling lights.
Winter Hiking and Snowshoeing

Embrace the beauty of Tehran's winter scenery by embarking on a winter hike or snowshoeing adventure. The Darband Trail, Alam-Kuh, and Kolakchal Mountain provide stunning vistas of snow-capped peaks, frozen waterfalls, and serene forests. Bundle up, breathe in the crisp air, and immerse yourself in the tranquility of nature.
Escape the cold and find solace in Tehran's natural hot springs. The Lar National Park and Ab Ali Hot Springs offer soothing warm waters that will relax your muscles and rejuvenate your spirit. Immerse yourself in the healing properties of the mineral-rich waters while surrounded by snow-cloaked landscapes.
Seek refuge from the cold in one of Tehran's cozy traditional tea houses. These atmospheric establishments provide a warm sanctuary where you can unwind, sip on fragrant teas, and savor delectable Iranian pastries. Engage in lively conversations with locals or lose yourself in a book as you soak up the rich cultural ambiance.
Indoor Sports and Activities

Stay active and energized during the winter months by exploring Tehran's indoor sports facilities. From indoor rock climbing at the Tehran Climbing Gym to indoor swimming at the Olympic Swimming Complex or one of the city's many private pools, there are plenty of options to keep your body moving and your spirits high.
Winter Photography Expeditions
Tehran's winter landscapes offer endless opportunities for photographers to capture stunning images. Explore the city's snow-dusted rooftops, historic landmarks, and vibrant markets. Venture into the Alborz Mountains to photograph the majestic peaks, frozen lakes, and winter wildlife. Let your creativity soar as you immortalize the beauty of Tehran in its winter glory.
Indulge in retail therapy during the winter sales season in Tehran. Explore the bustling Grand Bazaar, where you can find a treasure trove of Persian carpets, spices, handicrafts, and souvenirs. Discover modern shopping malls like the Palladium Shopping Center, where international brands and trendy boutiques await. Treat yourself to winter fashion, cozy accessories, and unique gifts for your loved ones.
Winter in Tehran is a culinary delight
!
Warm up your taste buds with delicious Iranian winter dishes. Savour hearty stews like Dizi, Ghormeh Sabzi or Gheimeh, which will nourish your soul. Indulge in traditional Iranian saffron ice cream, Bastani Sonnati, or sip on a cup of fragrant Persian tea accompanied by crispy pastries. Explore Tehran's diverse culinary scene and discover the rich flavors of Persian cuisine.
Despite the cold, Tehran's gardens and parks retain their charm and beauty throughout winter. Take a leisurely stroll through the peaceful Golestan Palace gardens or enjoy the serenity of Mellat Park, where you can admire the snow-covered trees and sparkling fountains. These tranquil green spaces offer a serene escape from the hustle and bustle of the city.
Winter Cultural Experiences
Immerse yourself in Tehran's rich cultural heritage by visiting its museums, art galleries, and theaters. The National Museum of Iran, Tehran Museum of Contemporary Art, and the Iranian Artists Forum are just a few of the venues where you can explore the vibrant artistic and historical treasures of the city. Attend theater performances, live music concerts, and other cultural events that will keep you engaged and entertained.
Experience the magic of Tehran's winter landscapes on horseback. Several equestrian centers offer guided trail rides through snow-covered fields and forests, allowing you to connect with nature and enjoy the serenity of winter from a unique perspective.
For the adventurous souls, winter camping in Tehran can be an unforgettable experience. Pitch your tent in designated camping areas like Lavasan or Lasem and spend the night under the starry winter sky. Cozy up in warm sleeping bags, gather around a crackling campfire, and savor hot meals cooked on a portable stove, creating memories that will last a lifetime.
Winter is a great time to observe Tehran's diverse wildlife in their natural habitats. The Lar Dam, Abbasabad Forest Park, and Jamshidieh Park are known for attracting a variety of bird species, including colorful woodpeckers and majestic eagles. Keep your eyes peeled for deer, foxes, and other elusive creatures that thrive in the winter landscape.
Treat yourself to a luxurious winter spa retreat in one of Tehran's renowned wellness centers. Unwind in thermal baths, indulge in rejuvenating massages, and pamper yourself with beauty treatments designed to combat the effects of cold weather. Let the soothing ambiance and skilled therapists transport you to a state of ultimate relaxation.
Embrace the clear winter nights and explore the wonders of the universe through Tehran's astronomy clubs and observatories. Attend stargazing events where knowledgeable astronomers guide you through the constellations, planets, and celestial phenomena. Witness breathtaking meteor showers or catch a glimpse of the moon's craters through powerful telescopes.
Tap into your creative side by participating in winter art workshops held in Tehran's art studios and cultural centers. Learn traditional Persian calligraphy, ceramic painting, or miniature art techniques from skilled artisans. Unleash your imagination and create unique artworks inspired by Tehran's winter beauty.
Cozy up indoors and enjoy a winter movie night with family and friends. Tehran's movie theaters offer a diverse range of local and international films, including winter-themed movies that will transport you to snowy settings around the world.
Explore Tehran's art galleries and museums hosting winter art exhibitions. Admire a wide range of artworks, including paintings, sculptures, installations, and photography, created by local and international artists. Immerse yourself in the beauty and creativity of these exhibitions, and gain insight into Tehran's thriving art scene.
Winter Yoga and Meditation
Find inner peace and tranquility during the winter months by practicing yoga and meditation in Tehran's serene yoga studios and meditation centers. Let experienced instructors guide you through calming yoga poses and mindfulness techniques that will soothe your mind and body.
Winter Photography Expeditions

Grab your camera and embark on winter photography expeditions in Tehran. Capture stunning landscapes blanketed in snow, frozen lakes, and icicle-covered trees. Join photography workshops led by professional photographers who will guide you in capturing the essence of Tehran's winter beauty, while learning new techniques and tips to enhance your skills.
Learn the art of Persian cooking during winter cooking classes held in Tehran's culinary schools and private kitchens. Discover the secrets of traditional Iranian winter dishes and learn how to prepare them from expert chefs.
Winter Theater Performances

Immerse yourself in Tehran's thriving theater scene by attending winter performances. Local theater groups and renowned theaters such as Vahdat Hall and City Theater stage captivating plays, musicals, and ballets that will keep you entertained throughout the winter season. Enjoy the talents of Tehran's actors, dancers, and musicians as they bring stories to life on stage.
Winter Board Games Nights
Stay cozy indoors and enjoy a fun night of board games with family and friends. From classic games like Monopoly and Scrabble to new favorites like Catan and Ticket to Ride, Tehran's board game cafes and shops offer a wide selection of games for all ages.
Join winter book clubs and engage in literary discussions with fellow book lovers in Tehran. Explore a variety of genres, including winter-themed novels and poetry collections that evoke the spirit of the season. Sip on hot tea or cocoa as you delve into compelling stories and exchange thoughts and insights with like-minded individuals.
Attend winter music concerts and be enchanted by the melodies of Tehran's talented musicians and bands. From classical symphonies to contemporary jazz, soulful folk tunes to upbeat rock concerts, Tehran's music scene offers a diverse range of performances to suit every taste. Let the music warm your soul and create unforgettable memories.
Utilize the winter season to learn a new language or enhance your language skills through winter language courses offered in Tehran. Immerse yourself in Persian language classes or explore other languages such as English, French, or Spanish. Expand your cultural horizons and connect with people from different backgrounds through the power of language.
Thinking about traveling to Iran?
After receiving your email address we will be in touch to help you with your trip to Iran.