Explore The Traditional Clothing Culture Of Iran
Local dress is the traditional and authentic clothing of Iranian people. Iran, which is the land of different ethnic groups, has a variety of local outfits with beautiful colors and unique designs which are known as a special symbol of a nation.
Iranian local clothes, which are common among Iranian ethnic groups, are designed in such a way that you will see the passion of life, authenticity, color and Iranian art in them. At present, some tribes in Iran still use local clothes. Let's explore some of them in this article.
Qashqai Nomads Outfit

Qashqai tribe has its own unique culture and clothes. In 1997, the Qashqai dress was recognized as the most beautiful dress at the local dress festival in Tehran. This beauty is mostly due to the appearance of the dress and the way it is covered. The local clothes of Qashqai men and women have special attractions and its reputation has spread far and wide and today it has become one of the most important cultural attractions of this people. Nomadic women's clothing includes caps, jacket , trousers and slippers, which are mostly made in very happy and diverse colors inspired by nature. All men's clothing consists of hats, shirts, trousers and waist shawls. In the past, the people of Ilat have had jackets, shawls, brimless and felt hats, and during Pahlavi era, they were forced to wear the same clothes as others.

Bakhtiari Nomads Outfit

Bakhtiari women's clothing has its unique type of fabric, stitching, decorations and ornaments in a significant variety with multiple functions and things such as comfort and vivid colors are included in it.
Gold and silk fabrics, colorful velvet, wide fittings, hedge skirts, old coins, beads and sequins, which indicate great taste and skill, make the clothing of nomadic women a harmonious collection which gives them a special dignity.
In Bakhtiari dress for nomadic men, there is also the acquisition of social status based on clothing and clothes, and each garment may express class and welfare, level of knowledge, travel and pilgrimage.
Kurdish local clothing is one of the oldest and most beautiful Iranian local outfits which probably dates back to the Achaemenid period. Kurdish clothing is designed to be used among different Kurdish tribes from Kurdistan to Ilam and Kermanshah. They have little difference but the originality of Kurdish clothes is the same.
The local Balochi clothing is one of the most expensive Iranian clothing among ethnic groups. These handmade outfit are created in a limited number in the province of Sistan and Baluchistan. It is made of colorful silk fibers and needlework.
The Lori local clothing, which belongs to the regions of Lorestan, Kohgiluyeh, Boyer Ahmad, Chaharmahal and Bakhtiari, is like other local clothes other tribes inspired by nature. Lori dress for young girls is more colorful and rich in colors and designs.
The local clothing of Abyaneh has floral and colorful motifs, which is nationally registered and is one of the most beautiful Iranian local costumes. You can still see plenty of women and men in the village of Abyaneh who wear these traditional clothes.
Gilki local clothing is probably one of the most attractive local clothes in the world as many beautiful colors are used in these clothes that symbolize green nature in their design. The local costumes of different regions of West, East and Central Gilan are similar with only slight differences.
Our Nomad Tours in Iran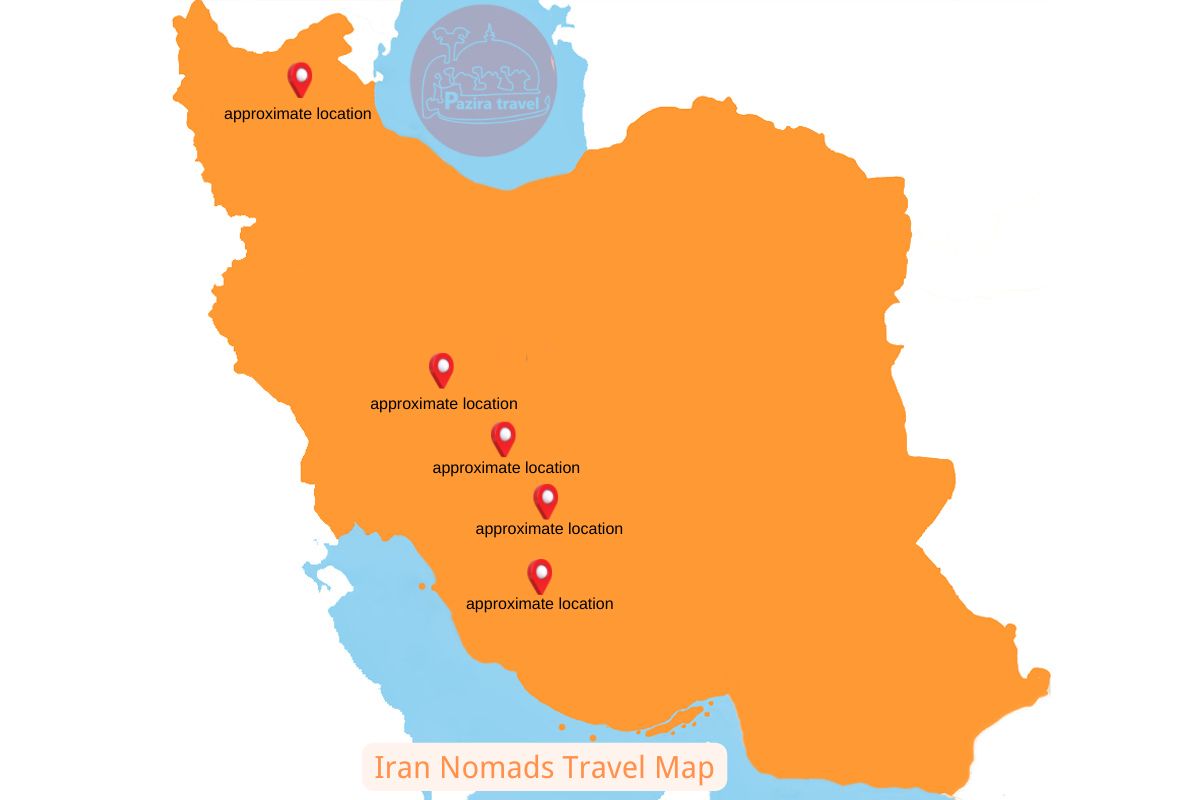 You can get in touch with us if you want to meet or stay with Iranian nomads in different parts of the country. We can arrange the experience but you need to know when and where to go in Iran so that you get the chance to meet Iranian nomads.
Thinking about traveling to Iran?
After receiving your email address we will be in touch to help you with your trip to Iran.