PERSEPOLIS TOUR AS A REVEALING EXCURSION INTO ANCIENT IRAN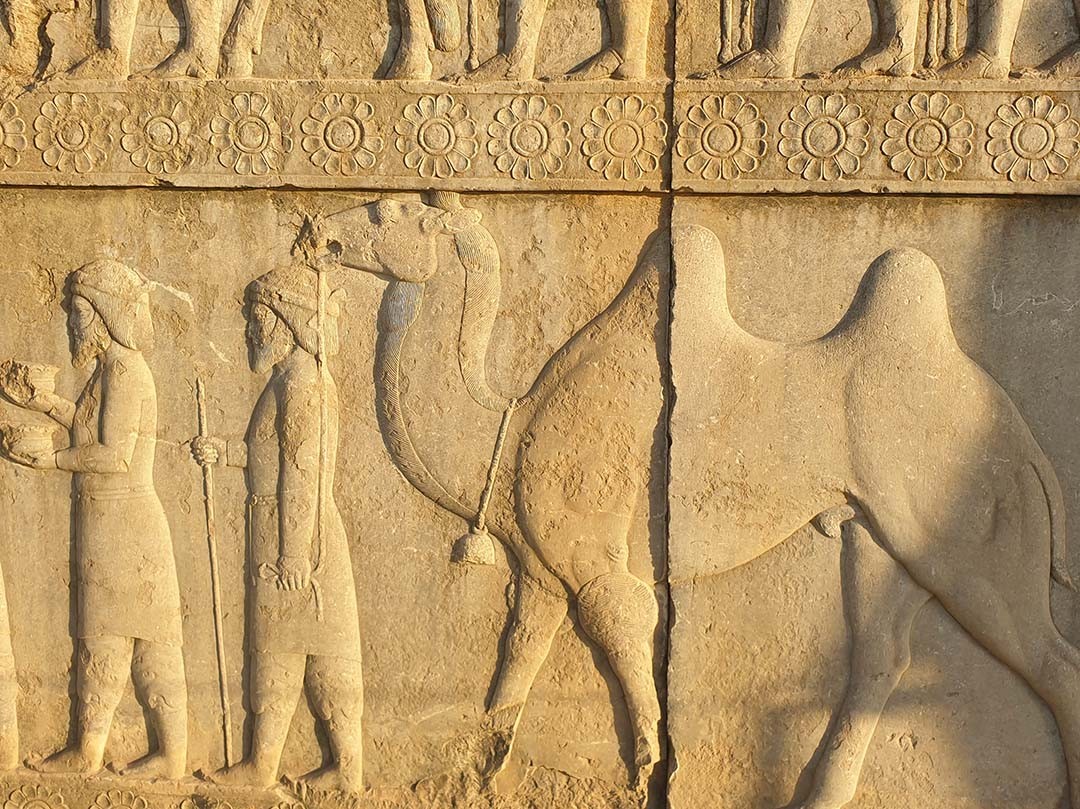 8 Facts to Achieving your Persepolis Sightseeing
Planning your trip to Persepolis is not something demanding especially if you are traveling on a escorted tour whether it is a private tour so that you want to spend more time there on your own or it is a group tour with more of a fixed procedure.
We have collected some tips and facts that come handy if you want to explore Persepolis on your own., but if you need more information or decide to book a tour with us, need a a vehicle to take you there or need a tour leader to guide you through this amazing Achievement site please email us or give us a call.
You can visit Persepolis any time around the year except on Iranian Public holidays.
Persepolis is a big complex and you can read about different palaces on the platform so that you may have an idea of their locations.
Do you want to spend few hours there or you want to stay overnight close to the platform.
What type of accommodation would you prefer; a nice hotel, an ecolodge in the village nearby or camping in the woods?
How many people are in your group and what ages as you need to plan the time you want to spend there as it is a big place?
You can include visit some other UNESCO world heritage sites nearby such as Naghsh-e Rostam and Naghsh-e Rajab.
Persepolis is not open for the whole day so are you interested in archaeology and want to see, learn and take photos by spending more time there or you just want to see an amazing historic monument for a couple of hours?

Persepolis is one hour away from Shiraz and is accessible by taking a cab.
Clothing & Items to Bring
Comfortable clothes for walking
Walking shoes as you do a lot of walking on sands
Long, cool cotton clothes during warm season and layers for cold season
Umbrella against sun or rain
Sun cream & a hat
bottled water
A Camera
Emergency phone numbers and any important medical information
a map of the site

Chargers & Plug Adapters
your entrance ticket

If you are American, British & Canadian nationals you have already book a tour with an authorized Iranian travel agency and will visit Persepolis on an escorted tour. For other nationalities if you have booked a multi-day group or private tour and Shiraz is a part of that trip, we have already included Persepolis, Naghsh-e Rostam and Naghsh-e Rajab among the activities. But you may have booked a group tour or a private tour to Persepolis with us online or in person when you are in Shiraz from our office in the center of the city so that our car pick you up from your hotel or from Uppersia Travel office.
It is an hour driving to Takht-e Jamshid (Persepolis) if you are in Shiraz and the closest town to the site is Marvdasht. If you are driving from Isfahan or Yazd to Shiraz you also have the chance to go sightseeing. Even if you are driving from Kerman to Shiraz you still have a chance to visit Persepolis though it does not give you much time.
You can but the entrance ticket before climbing up the stairs. At the moments the Iranians can buy the ticket online so let's hope it will be possible soon for the international foreign travelers too. You can buy the ticket into the Persepolis museum when you are on the platform by the entrance to the museum.
The area is quite safe to travel on your own and beside Persepolis there a couple of hotels and restaurants and some shops. You can ask the cap to wait for you and take you back to Shiraz.
Opening Hours of Persepolis

The complex is open from 8.00 to 19.30 but it can change based on the seasons or any certain occasion so it is good to check it before planing your trip.
Bank or ATM in Persepolis

If you have already prepared an Iranian debit card so that you wont need to carry cash around, there is an ATM by Persepolis that you can take cash. Still have some cash with you.
Persepolis Facts

Telephone
The phone number for Persepolis is 07143422653 and it is 07143341583 for Persepolis museum.

Facilities
There are toilets by the parking lot and also toilets inside the complex on the platform. There are also shops to buy water, food, souvenirs by the parking lot and also inside the complex.
Photography
You can take photos in Persepolis but you cannot bring big professional cameras or tripods. It is illegal to bring drone to the monument also. You can ask for permission beforehand by contacting us so that we can apply through the cultural heritage organization.

Gifts and souvenirs

You can buy books, statues, DVDs or other gifts related to Persepolis around and inside the complex.
Water
Bottled water is available to buy around and inside the monument.
Tour guide
You can also hire knowledgeable tour guides that are usually available in the tourist information center by Persepolis.
Electricity

You need the plug which has two round pins with two earth clips on the side. There are few charging ports available in Persepolis so that you can charge your mobile phone or camera batteries.
Mobile Reception
You can use your mobile phone if it already works in other part of Iran in Persepolis.
Climate
Persepolis is very hot in summer time and cold in winter. The most challenging time is from June till August that is the hottest time of the year though bringing an umbrella will make it tolerable for people who hate it as it is not humid.

If you plan to visit Persepolis, also include Pasargadae, Naghsh-e Rostam and Naghsh-e Rajab as other UNESCO world heritage sites to enjoy this amazing excursion for a full day. If you think you need to spend more time we recommend you to stay overnight by Persepolis or Pasargadae and allocate more than one day there.

Do take care of your belongings except what you really need there such as camera, cash, a copy of your passport, some water, cap or umbrella otherwise you have to leave your bag at the entrance.
If you want to learn about history, architecture and stories about Persepolis take a professional tour guide with you and you will feel the difference then.
Drink a lot of water while walking especially during the warm season and having good shoes will help you enjoy this experience.
Thinking about traveling to Iran?
After receiving your email address we will be in touch to help you with your trip to Iran.